Saturday, 13 November 2021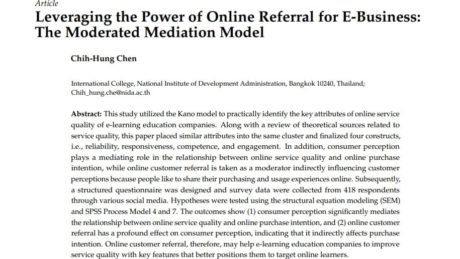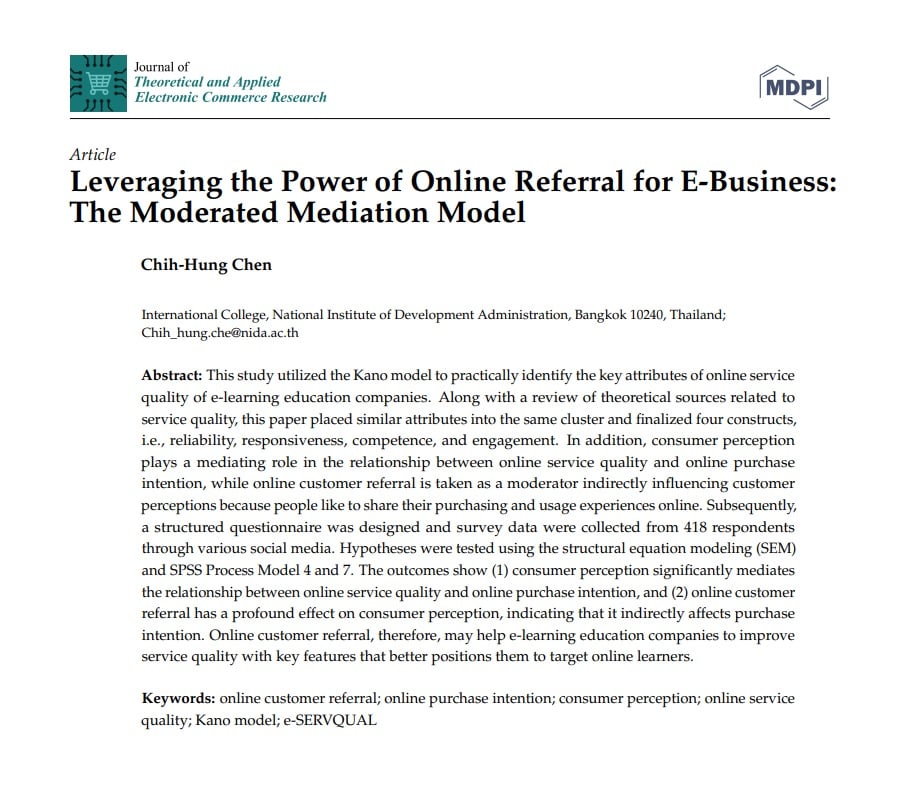 The rise of e-commerce has dramatically changed customer behavior. In the online service sector, a Consumer Review Survey 2020 showed that almost up to 90% of consumers read online referrals (interchangeable with electronic word-of-mouth and online reviews) for relevant information before making a purchase. In other words, when consumers are fairly active in searching for specific types of information while assessing online products and services, they simultaneously search for feedback from other consumers as their key resources in the decision-making process. From this point of view, online referrals would rather serve an indirect role than be a direct variable that significantly influences purchase intention.
This role of online referrals is confirmed in the recent study of the faculty of ICO NIDA, Dr. Chih-Hung Chen. From the analysis of the survey data collected from 418 respondents of an online English company, his research initially shows that four aspects of online service quality (reliability, responsiveness, competence, and engagement) are the significant factors that lead to positive consumer perception and online purchase intention. Moreover, his analysis confirms that online customer referral has a profound effect on consumer perception.
In the end, his research suggests that online referrals seem to play a critical role in purchase intention in the e-commerce market. Online customer referral, therefore, may help e-learning companies to improve service quality with key features that better positions them to target online learners.
Reference
Chen, C.-H. (2021), Leveraging the Power of Online Referral for E-Business: The Moderated Mediation Model. Journal of Theoretical and Applied Electronic Commerce Research, 16(7), 2594–2607. https://www.mdpi.com/0718-1876/16/7/143