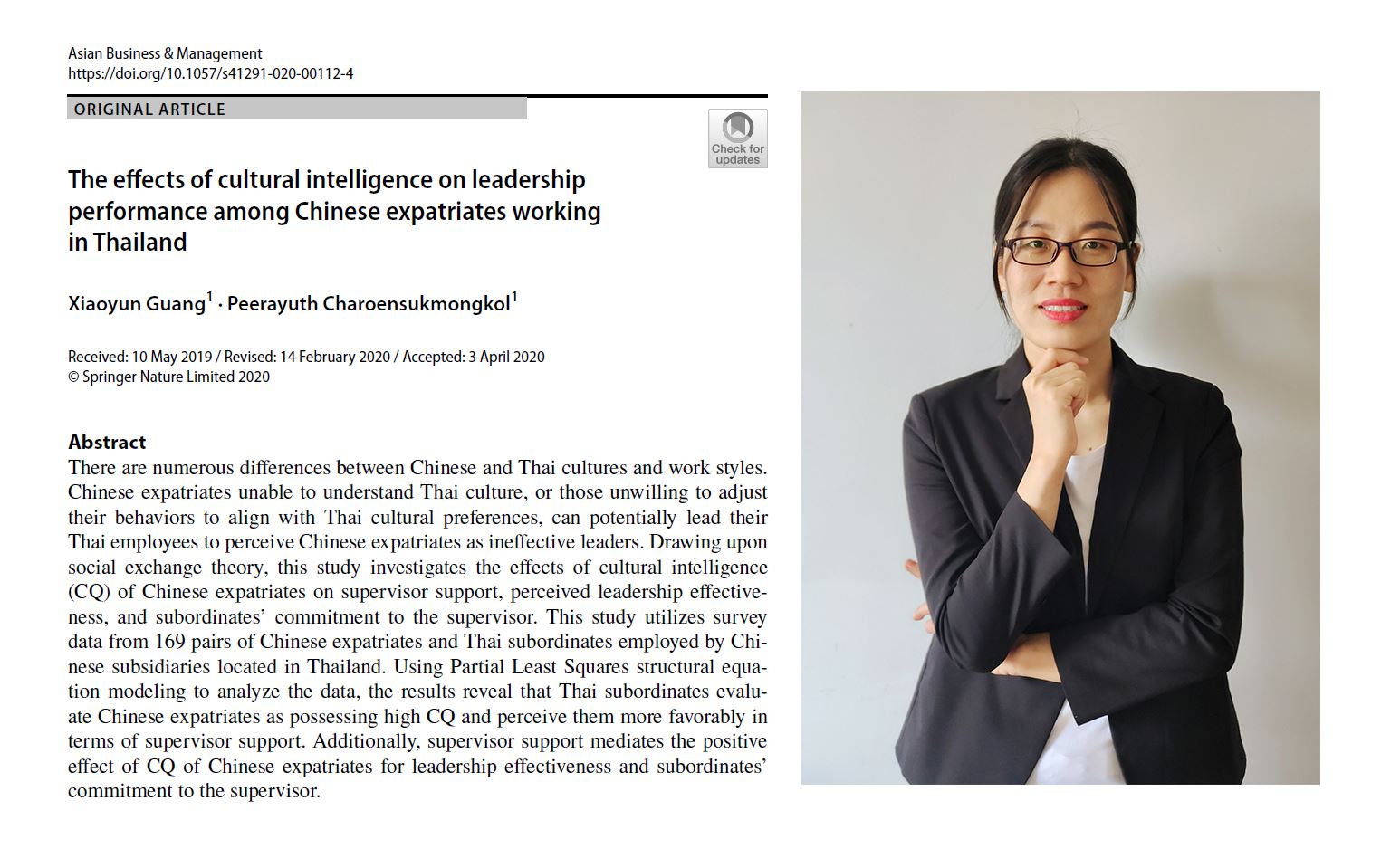 Ms.Guang Xiaoyun, a recent Ph.D. graduate of ICO NIDA, published part of her doctoral dissertation in the "Asian Business & Management" (Springer). This journal is a high-quality journal ranked in the "SCImago Quartile 2" in the area of Business and International Management, with "H-index=17".
     Her research supports the importance of cross-cultural competence in terms of cultural intelligence that helps the Chinese expatriates who work in Thailand effectively manage Thai employees. The results indicate that the Chinese expatriates who possess cultural intelligence can demonstrate good supervisor support and be perceived as effective leader by the Thai employees who work for them.
     Her research was under close supervision and guidance of her adviser, Assoc. Prof. Dr. Peerayuth Charoensukmongkol.
Reference:
Guang, X., & Charoensukmongkol, P. (2020). The effects of cultural intelligence on leadership performance among Chinese expatriates working in Thailand. Asian Business & Management. doi:10.1057/s41291-020-00112-4