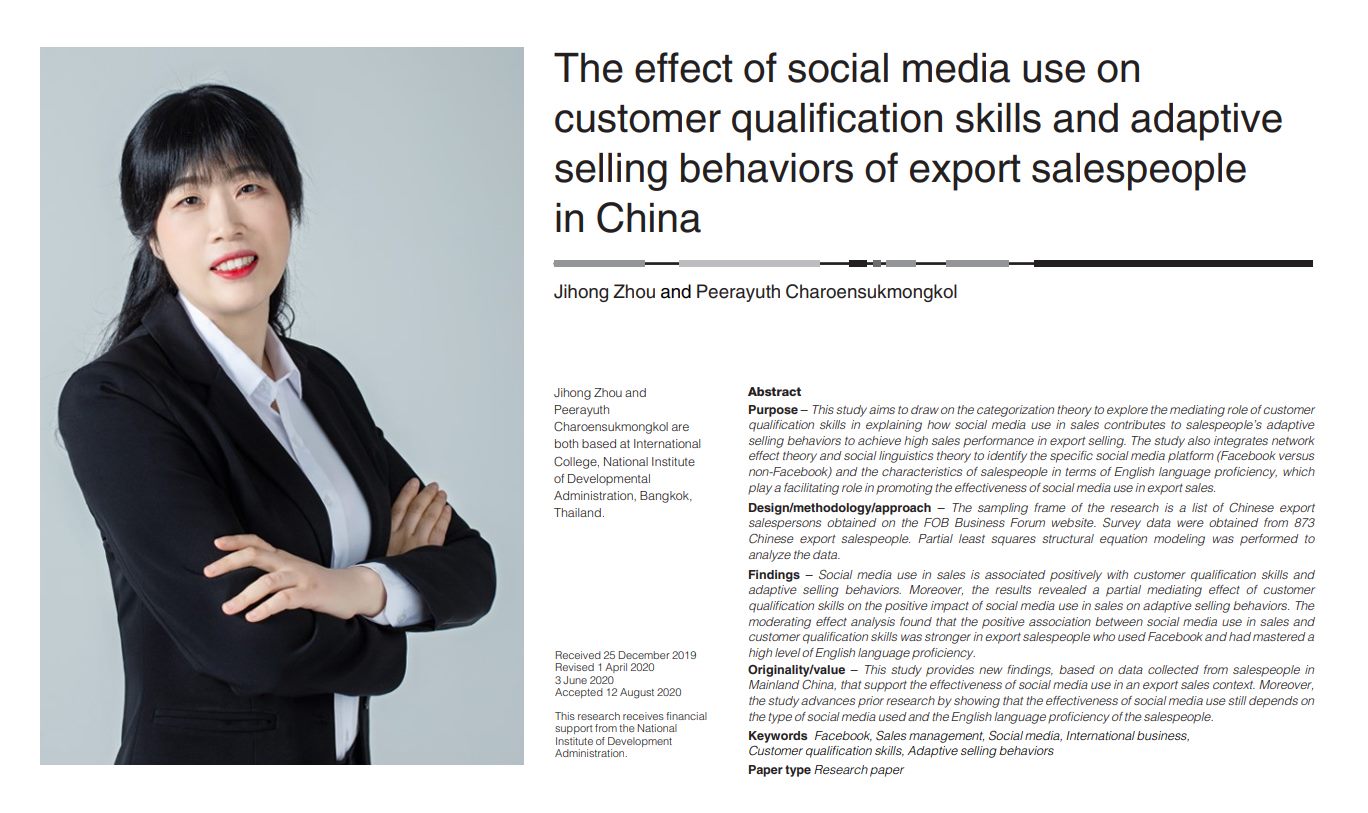 Her research investigates the benefits of using social media for export sales activities by using the survey data collected from 873 salespeople in Mainland China. The study found that using social media can promote customer qualification skills and adaptive selling behaviors of salespeople. The more interesting finding is that the benefits from using social media to make sales with foreign customer outside China tend to be much higher for salespeople who used Facebook (which is blocked in China, but can be accessed by VPN) than those who used the Chinese social media platforms (such as WeChat). Moreover, the study found that salespeople with good English language proficiency benefit more from using social media than those with low proficiency.
     From the findings, it seems that Facebook contributes to the effectiveness of Chinese export salespeople's social media use in export sales. Therefore, Facebook should be accessible to Chinese export salespeople; and sales organizations should provide training about how to integrate Facebook and other social media platforms into sales processes to reap the benefits they deliver.
     Her research was under close supervision and guidance of her thesis adviser, Assoc. Prof. Dr. Peerayuth Charoensukmongkol.