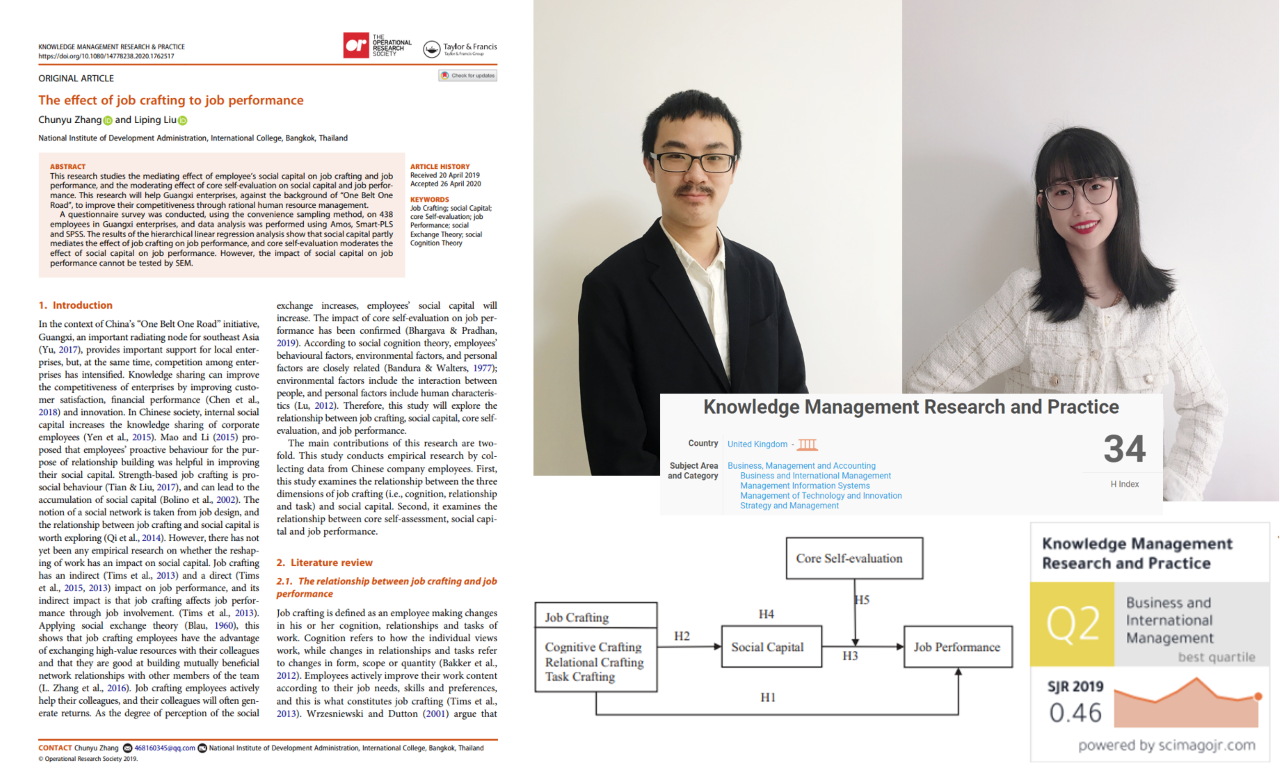 Mr.Chunyu Zhang a recent Ph.D. graduate and Mrs.Liping Liu a recent Ph.D. student of ICO NIDA, published the paper in the "Knowledge Management Research and Practice ", which is ranked in the "SCImago Quartile 2" in the area of Business and International Management.
     This research studies the mediating effect of employee's social capital on job crafting and job performance, and the moderating effect of core self-evaluation on social capital and job performance. This research will help Guangxi enterprises, against the background of "One Belt One Road", to improve their competitiveness through rational human resource management.
     A questionnaire survey was conducted, using the convenience sampling method, on 438 employees in Guangxi enterprises, and data analysis was performed using Amos, Smart-PLS and SPSS. The results of the hierarchical linear regression analysis show that social capital partly mediates the effect of job crafting on job performance, and core self-evaluation moderates the effect of social capital on job performance. However, the impact of social capital on job performance cannot be tested by SEM.
Source: https://www.tandfonline.com/doi/abs/10.1080/14778238.2020.1762517?journalCode=tkmr20