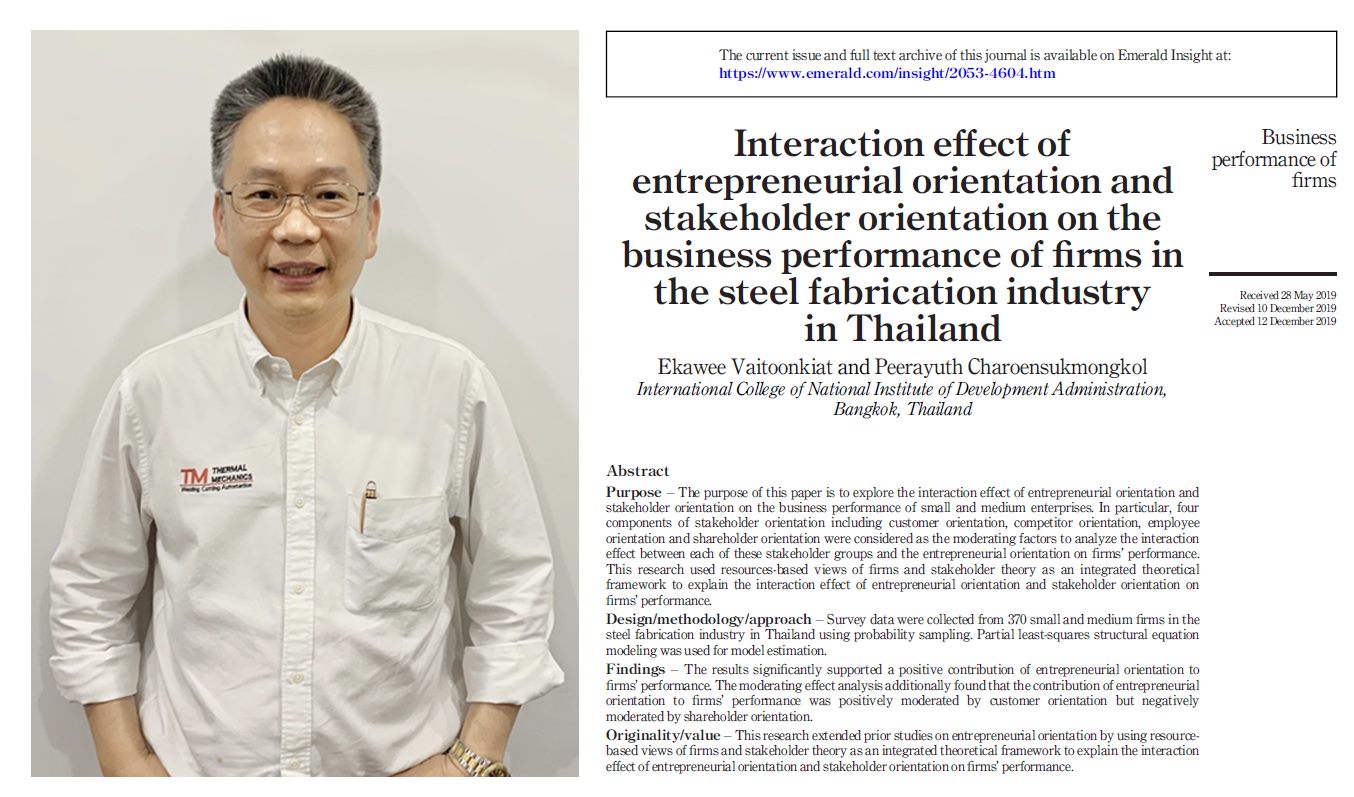 Mr. Ekawee Vaitoonkiat, a recent Ph.D. graduate of ICO NIDA, successfully published part of his doctoral dissertation in the "Journal of Entrepreneurship in Emerging Economies". This journal is a high-quality international journal ranked in the "SCImago Quartile 1 (best quartile)" in the area of Economics, Econometrics and Finance.
     His research found that Entrepreneurial Orientation of firms in Steel Fabrication Industry in Thailand determines better business performance. Moreover, this benefit of Entrepreneurial Orientation is enhanced when firms took customer orientation into consideration. On the other hand, it appears that the positive effect of Entrepreneurial Orientation is reduced when firms focused too much on shareholder orientation. Overall, this research adds new knowledge by showing that the strategic orientation in terms of Stakeholder Orientation could play a supporting and suppressing role on the positive effect that Entrepreneurial Orientation have on firms' performance, depending on the stakeholder groups that firms emphasize.
     His research was under close supervision and guidance of his adviser, Assoc. Prof. Dr. Peerayuth Charoensukmongkol.
Reference:
Vaitoonkiat, E., & Charoensukmongkol, P. (2020). The Interaction Effect of Entrepreneurial Orientation and Stakeholder Orientation on the Business Performance of Firms in the Steel Fabrication Industry in Thailand, Journal of Entrepreneurship in Emerging Economies. https://doi.org/10.1108/JEEE-05-2019-0072