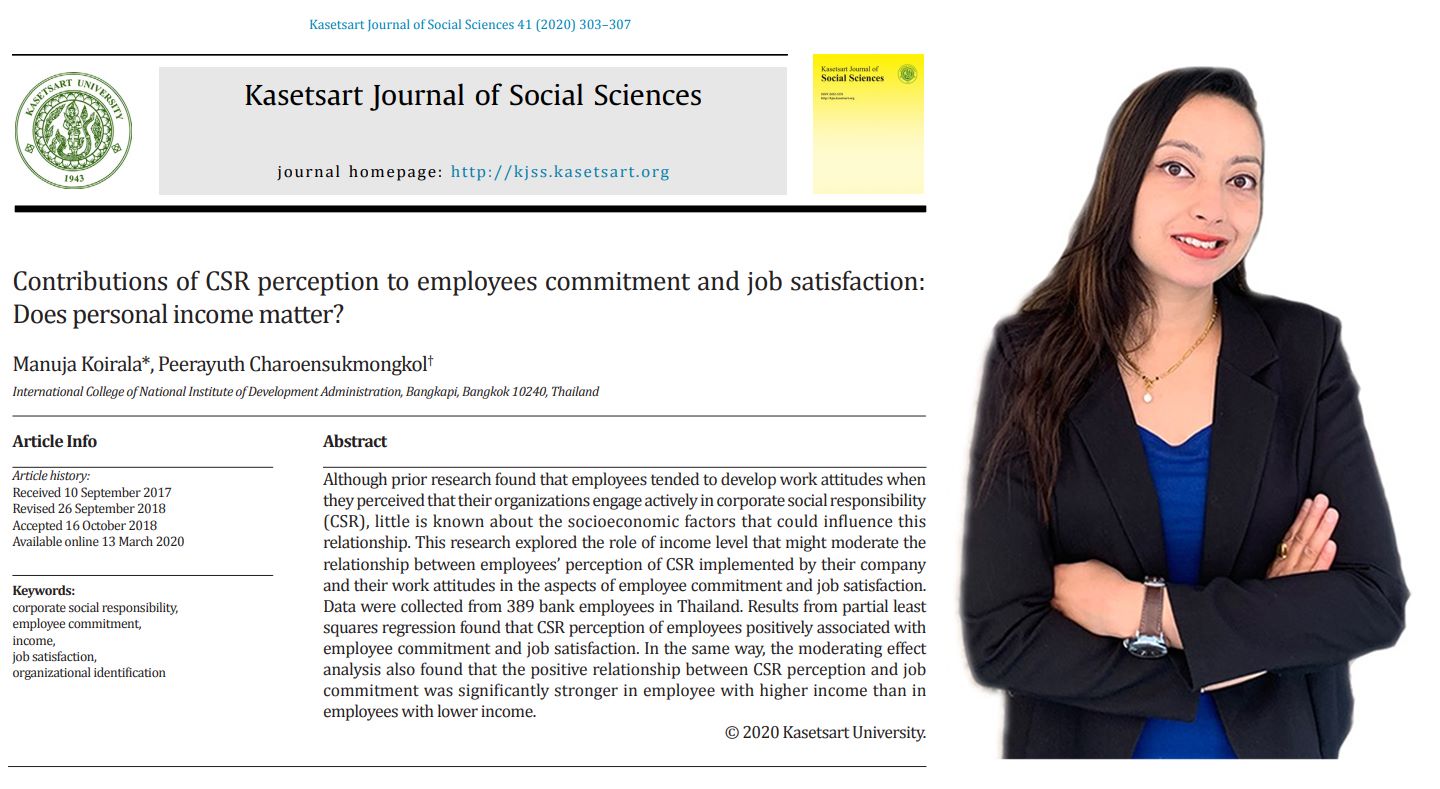 Dr. Manuja Koirala, a former Ph.D. student of ICO NIDA, officially published part of her doctoral dissertation in the "Kasetsart Journal of Social Sciences". The journal is ranked in the "SCImago Quartile 3"
     Her research shows that the CSR activities implemented by the Thai banking corporations could promote organization commitment and job satisfaction of their employees. Still, it seems that the positive effect of the CSR activities is more relevant for high income employees than low income employees.
     Her research was under close supervision and guidance of her adviser, Assoc. Prof. Dr. Peerayuth Charoensukmongkol.
Reference:
Koirala, M., & Charoensukmongkol, P., (2020). Contributions of CSR Perception to Employees Commitment and Job Satisfaction: Does Personal Income Matter?, Kasetsart Journal of Social Sciences, 41(2), 303-307. doi.org/10.34044/j.kjss.2020.41.2.06