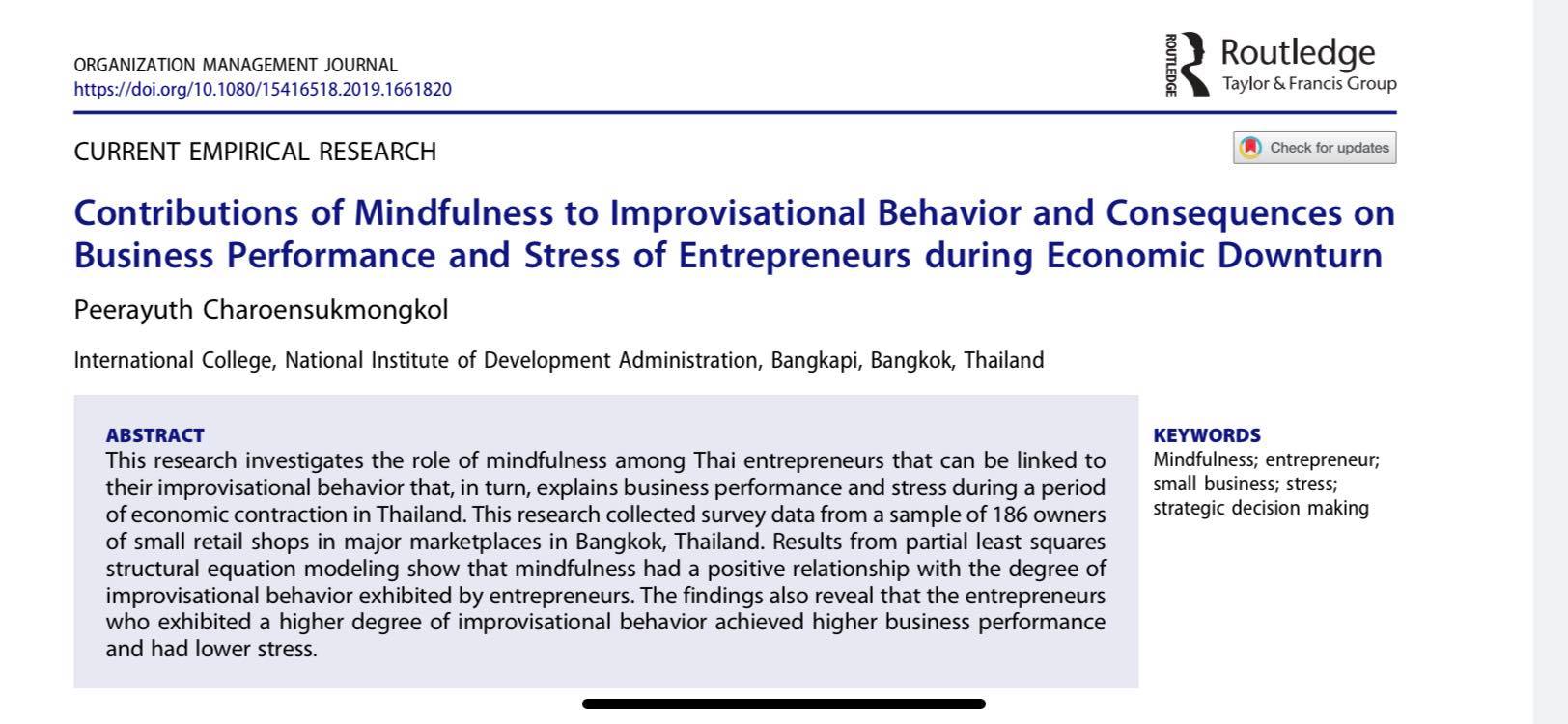 "Mindfulness" is crucial for entrepreneurs during economic slowdown.
     This finding is documented in the research by an ICO NIDA faculty, Assistant Professor Dr. Peerayuth Charoensukmongkol, published in the Organization Management Journal (SCImago/Scopus indexed).
     His study showed that entrepreneurs who exhibit a higher level of mindfulness demonstrate a higher degree of improvisational behavior, represented by their ability to perform well under pressure, develop creative resource
     deployment, and demonstrate perseverance despite the perceived difficulties they encounter. The findings also reveal that the entrepreneurs who exhibited a higher degree of improvisational behavior achieved higher business performance and had lower stress
     Given the difficulties that businesses inevitably face during the economic slowdown, it is crucial for entrepreneurs to exhibit these characteristics that can enhance their ability to make strategic executions quickly in response to unforeseen opportunities and threats that increase their firms' chances of survival and maintain satisfactory performance in the pressure-filled business environment.
Reference:
Charoensukmongkool, P. (2019). Contributions of Mindfulness to Improvisational Behavior and Consequences on Business Performance and Stress of Entrepreneurs during Economic Downturn, Organization Management Journal.16(4), 209-219. https://doi.org/10.1080/15416518.2019.1661820