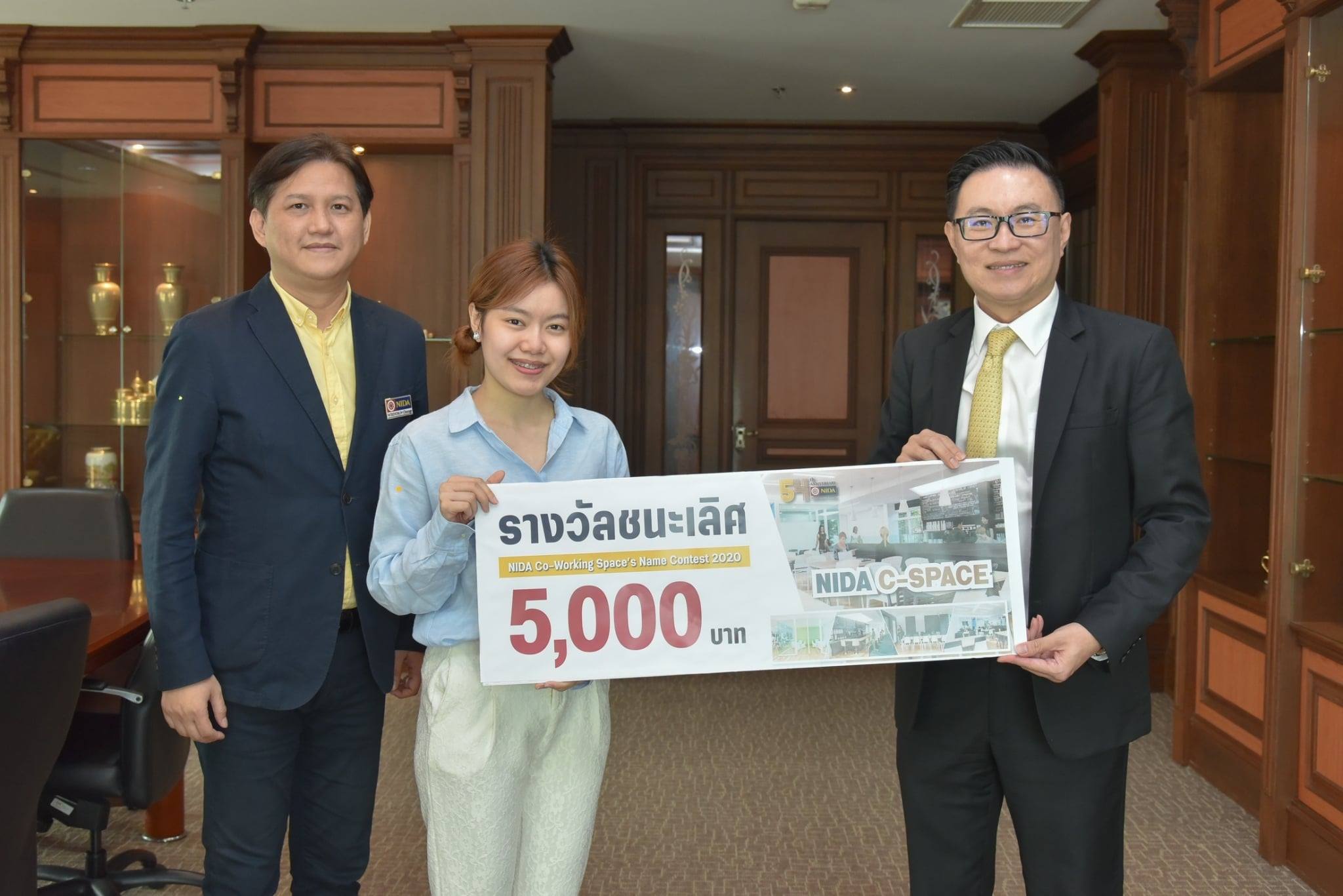 Miss Naphathchaya Chotikarnpattana, a Master's student of ICO NIDA Chinese program, won the grand prize award in the "Naming contest" for the new co-working space of NIDA.
     Her award-winning name, "NIDA C-Space", represents Co-Working, Creativity, Community, and Connectivity, which are derived from the "C" letter in the name.
     ICO NIDA would like to congrats her on this achievement and for her creative idea.
Source: http://www.nida.ac.th/th/index.php/60-photos-news-2563/1696-630722nida-c-space