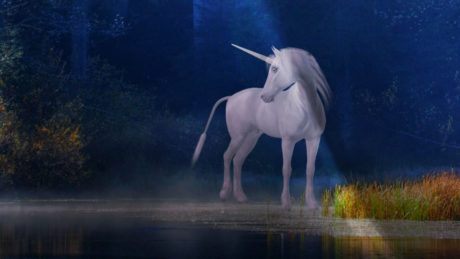 管理硕士
项目理念
人们早已认识到,一个国家强大的经济和社会稳定是可持续发展的基础。 一个国家的经济必须稳定并具有足够的免疫力以抵御全球经济的波动。 还必须注意国内和国际经济之间的联系,以确保一个国家具有竞争力的能力。 有两个着名的竞争力评级机构,即IMD世界竞争力中心(IMD)和世界经济论坛(WEF)。 IMD评估了一小部分国家,这些国家由58个在全球经济中发挥重要作用的国家组成。 另一方面,世界经济论坛对发达国家和欠发达国家都进行了评估。 2011年,泰国在IMD的58个国家中排名第27位,在世界经济论坛的142个国家中排名第39位。 然而,泰国的地位一直在恶化,即该国在IMD排名第26位,2010年由世界经济论坛排名第38位。
有趣的是,两个机构都认为高等教育是决定国家竞争力的重要因素之一。高等教育和培训可以提高国家的竞争力。国家发展管理研究院NIDA认识到传统的教育体系不足以满足国家未来的竞争力。需要一种创新的教育方法来应对目前,未来和国际教育标准。教育必须真正成为管理方法和课程指导的国际化,好为泰国的竞争力做出贡献进一步促进国家竞争力的发展。此外,泰国2015年参加东盟经济共同体(AEC),AEC的这一承诺迫使各部门相应调整其活动。高等教育也需要适应这些变化,因为它在创造知识方面发挥着至关重要的作用,使毕业生具备应对AEC不断变化的环境所需的技能。NIDA国际学院的课程符合这样一个需要。.
管理涵盖了各种活动,通过有效和高效地利用现有资源,指导人们实现预期目标。 管理包括与计划,组织,人员配置,领导或指导以及控制组织相关的功能,以实现共同的目标。 这个项目涵盖商业和公共部门管理的各种学科。为来自世界各地不同文化的优秀学生提供了一个在管理专业中提高技能的机会。 目前的专业(或重点)包括:国际商务管理,财务管理,营销管理,管理会计,创业管理,电子商务管理,AEC-商业管理,人力资本管理,政策与管理以及非营利组织管理。
预期的学习成果
管理学硕士的学习成果包括三个主要方面(1.社会智能2.跨文化正念和3.变革启动)。 这些方面可以分为7个预期学习成果(ELO)
1.学生应培养分析自己管理能力,并能够相应地自行调适。
2.学生应该能够使用他们学到的管理工具,系统地分析他们的工作环境。能够运用这些知识,并根据这些知识做出决策。
3.学生应该能够运用主要的管理理论,并理解其在特定管理情境中的含义。
4.学生应该能够在不同的管理文化中运用他们的管理知识。
5.学生应该有批判性地分析他们自己当前管理环境的能力,并能够启动替代方案以增强所有人的管理经验。
6.学生应该能够简化复杂的概念并将这些概念传达给他人。
7.学生应能够根据需要解释管理哲学和文化多样性的新趋势,以确保管理的顺利运作。
项目结构
学分要求
本项目的学分要求为36学分。
项目结构或组成
| | | |
| --- | --- | --- |
| 课程 | 论文 | 独立研究 |
|  1.补修课程 | 无学分 |  无学分 |
| 2.核心课程 | 15 学分 | 15 学分 |
| 3.主修课程 | 9 学分 | 9 学分 |
| 4.选修课程 | – | 9 学分 |
| 5. 独立研究 | – | 3 学分 |
| 6. 论文 | 12 学分 | – |
| 7. 综合考试 | 考试 | 考试 |
| 总共 | 36 学分 | 36 学分 |
课程
A. 补修课程
补修课程沒有学分,考试成绩不计入GPAX。 不符合ICO NIDA指定學習背景的学生必须参加以下补修课程:
MM4001研究生专业英语:工作场所设置中的有效溝通
MM4002 基础数据分析
MM4003 基础会计
MM4004 基础财务
MM4005 决策经济学
MM4006 营销管理
MM4007 运营管理
备注1.补修课程的需要条件取决于ICO NIDA。
2.补修课程的豁免均取决于ICO NIDA

B.核心课程
核心课程旨在为学生提供理论知识,概念和工具来分析管理问题。 学生必须从以下核心课程中选择注册至少15学分(5门课程):
MM6000全球管理实践
MM6001人力资本与组织管理
MM6002战略规划和风险管理
MM6003管理信息技术
MM6004东盟研究:政治,经济,社会和文化力量
MM6005治理,道德,可持续发展和社会责任
MM6006管理经济学
MM6007管理研究方法论
备注  1.核心课程开课与否取决于ICO NIDA。

C.主要课程
主要课程旨在为学生提供理论知识,概念和工具,以诊断他们感兴趣的领域的问题。 学生必须从以下专业中选择至少一门主要课程(或者,学生可以选择选择两门主要课程):
A2计划和B计划都需要从以下专业中选择至少9个学分的课程
1)国际商务管理专业
2)财务管理专业
3)营销管理专业
4)创业管理专业
5)电子商务管理专业
6)人力资本管理专业
7)政策与管理专业
8)非营利组织管理专业
9)AEC-商业管理专业

D.选修课程
MM8000实习
MM8100管理专题
MM8800定向研究
其他可选的选修课程包括:其他专业的核心课程,或ICONIDA以外的研究生课程。 輔導教授将为学生提供课程选择方面的建议。

E.独立研究(独立研究轨道)
MM8900独立研究

F.论文(论文轨道)
MM9004论文                   12学分

G.综合考试
综合考试
Wednesday, 01 August 2018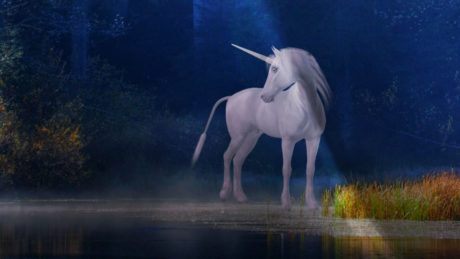 Master of Management
Program Philosophy
It has been long recognized that a country's strong economic and social stability is the foundation of sustainable development. Economy of a country must be stable and has sufficient immunity to withstand the volatility of the global economy. The attention must also be paid to the linkages between the domestic and the international economies to ensure the ability of a country to be competitive. There are two well-known competitiveness rating agencies, namely the IMD World Competitiveness Center (IMD) and the World Economic Forum (WEF). The IMD evaluates a smaller set of countries comprising of 58 countries that have the significant roles in the global economy. On the other hand, the WEF rates both developed and underdeveloped countries. In 2011, Thailand was ranked 27thout of 58 countries by the IMD and ranked 39th from 142 countries by the WEF. However, Thailand's position has been deteriorating, i.e., the country was ranked 26th by IMD and ranked 38th by WEF in 2010.
Interestingly, both entities view higher education as one of the prominent factors in determining the country's competitiveness. Thus, higher education and training can enhance the competitiveness of the country. National Institute of Development Administration has contributed to the competitiveness of Thailand. The institute recognizes that the traditional education system is inadequate for the country's future competitiveness. An innovative method of education is required to cope with the present, future and international standards of education. The education must truly become international in both of methods of management and course instructions. With these changes, National Institute of Development Administration can then further contribute to the development of the competitiveness of the nation. Moreover, the curriculum of the International College of NIDA is consistent with the fact that Thailand has expressed its clear intention to participate in the ASEAN Economic Community (AEC) by the year 2015. This commitment of AEC forces various sectors to adjust their activities accordingly. Higher education is, therefore, required to adapt to these changes since it has a vital role in the creation of knowledge to equip graduates with necessary skills to deal with the changing environment from the establishment of AEC.
The term management covers varieties of activities in directing people to accomplish desired goals or objectives by utilizing available resources efficiently and effectively. Management encompasses those functions relating to planning, organizing, staffing, leading or directing, and controlling an organization for the purpose in accomplishing common goals or objectives. The program covers diverse disciplines of management of business and public sectors. It offers talented students from different cultures around the world an opportunity to enhance their skill in a chosen management concentration. The current majors (or concentrations) include: International Business Management, Financial Management, Marketing Management, Managerial Accounting, Entrepreneurship Management, e-Business Management, AEC-Business Management, Human Capital Management, Policy and Management, and Nonprofit Management.
Expected Learning Outcomes
The learning outcome of Master of Management covers three main aspects (1. Socially intelligence 2.Cross cultural mindfulness and 3. Change initiation). The aspects can be disaggregated into 7 Expected Learning Outcome, ELOs
The students should develop the ability to analyze their own management situation and be able to adapt themselves accordingly.
The students should be able to use their learned management tools and be able to systematically analyze their working environment. They should be able to apply this knowledge, and base their decisions, using this knowledge.
The students should be able to apply major management theories and understand their implications in the context of their specific managerial situation.
The students should be able to apply their management knowledge in different and varied management cultures.
The students should have the ability to critically analyze their own current management environment, as well as BE able to initiate alternatives in order to enhance the management experience for all.
The students should be able to simplify complex ideas and communicate those ideas to others.
The students should be able to explain new trends in management philosophy and cultural diversity as required in order to ensure smooth functioning in the management environment.
Program Structure
 Credit Requirements
 Credit requirements of the program are 36 Credits.
Program Structure or Components
| | | |
| --- | --- | --- |
| Courses | Thesis Track | Independent Study Track |
| 1. Remedial courses | Non Credit | Non Credit |
| 2. Core courses | 15 Credits | 15 Credits |
| 3. Major courses | 9 Credits | 9 Credits |
| 4. Elective courses | – | 9 Credits |
| 5. Independent study | – | 3 Credits |
| 6. Thesis | 12 Credits | – |
| 7. Comprehensive Examination | Examination | Examination |
| Total | 36 Credits | 36 Credits |
Courses

A. Remedial Courses
Remedial courses are non-credit and the test score will not be taken into GPAX calculation. Students without the background in areas specified by ICO NIDA must enroll in the following remedial courses:
MM4001   Professional English for Graduate Studies: Effective Communication in Workplace Settings
MM4002   Fundamentals of Data Analysis
MM4003   Fundamentals of Accounting
MM4004   Fundamentals of Finance
MM4005   Economics for Decision Making
MM4006   Marketing Management
MM4007   Operations Management
Remarks
Conditions to take remedial courses are subject to ICO NIDA's requirements.
Exemptions from any remedial courses are subject to ICO NIDA's requirements.
B. Core Courses
Core courses aim to provide students with theoretical knowledge, concepts and tools to analyze management problems. Students must select to enroll the minimum of 15 credits (5 courses) from the following core courses:
MM6000    Global Management Practices
MM6001    Human Capital and Organizational Management          
MM6002    Strategic Planning and Risk Management
MM6003    Managerial Information Technology
MM6004    ASEAN Studies: Political, Economic, Social, and Cultural Forces
MM6005    Governance, Ethics, Sustainable Development and Social Responsibility
MM6006    Managerial Economics
MM6007    Research Methodology in Management
Remarks   1.   The availability of core courses is subject to ICO NIDA's arrangement.
C. Major Courses
Major courses aim to provide students with theoretical knowledge, concepts and tools to diagnose problems in the areas of their interests. The students must choose at least one major course from following majors (alternatively, the students may choose to select two major courses):
Both Plan A2 and Plan B require selecting at least 9 credits from the following majors
Major in International Business Management
Major in Financial Management
Major in Marketing Management
Major in Entrepreneurship Management
Major in e-Business Management
Major in Human Capital Management
Major in Policy and Management
Major in Nonprofit Management
Major in AEC-Business Management
D. Elective Courses
MM8000   Internship
MM8100    Special Topics in Management
MM8800   Directed Studies
Other available elective courses are: core courses from other majors in the program, or courses in graduate studies level within or outside ICONIDA. Supervising professors will advise students on course selection.
E. Independent Study (Independent Study Track)
MM8900    Independent Study
F. Thesis (Thesis Track)
MM9004    Thesis                                                                               12 Credits
G. Comprehensive Examination
Comprehensive Examination