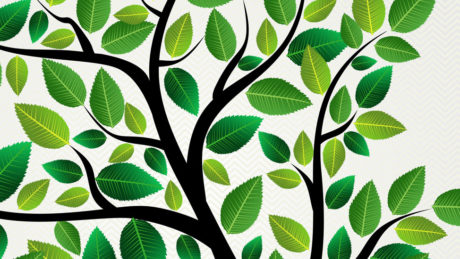 PROGRAM OVERVIEW AND DESCRIPTION
The Nonprofit Management concenration is designed to equip those who are seeking careers or currently employed in the nonprofit sector or related fields. The program enhance the management skills of students by providing a wide range of courses that concentrate on the responsibilities and challenges of managing nonprofit organizations. Students not only acquire the necessary knowledge but also skills to work effectively within the field of nonprofit sector. This program aims at building up the knowledge of students in areas such as the following:
Trends in philanthropy and associational development throughout the world

The relationships and dynamics among the government, nonprofit, for-profit and household sectors

The influences of cultures and contexts on voluntary actions, civil society movements and philanthropic actions

The legal frameworks under which nonprofit organizations operate and are regulated

The strategic choices and issues associated with each type of revenue, and the methods used to generate these revenues for nonprofits
PROGRAM STRUCTURE
| | | |
| --- | --- | --- |
| Courses | Thesis | Independent Study |
| 1. Remedial Courses | No Credit | No Credit |
| 2. Core Courses | 15 Credits | 15 Credits |
| 3. Major Courses | 9 Credits | 9 Credits |
| 4. Elective Courses | – | 9 Credits |
| 5. Independent Study | – | 3 Credits |
| 6. Thesis | 12 Credits | – |
| 7. Comprehensive Examination | Examination | Examination |
| Total | 36 Credits | 36 Credits |
COURSES AND SPECIALIZATIONS
Core courses aim to provide students with theoretical knowledge, concepts and tools to analyze and solve management problems. Students must enroll the minimum of 15 credits (5 courses) and can select from the following core courses:
MM6000    Management Theory and Practices
MM6001    Organization and Human Resource Management
MM6002    Strategic Planning and Risk Management
MM6003    Managerial Information Technology
MM6004    ASEAN Studies: Political, Economic, Social, and Cultural Forces
MM6005    Governance, Ethics, Sustainable Development and Social Responsibility
MM6006    Research Methodology in Management
Remarks:   The availability of core courses is subject to ICO NIDA's arrangement of the course schedule.
MAJOR COURSES ; Entrepreneurship
Major courses aim to provide students with theoretical knowledge, concepts and tools to diagnose and solve problems in their areas of interest. Each student must choose at least one major course from the following major courses. Both thesis and independent study plans require the selection of at least 9 credits (3 courses) from the following major courses.
MM7111    Foundations of Civil Society, Voluntary Action and Philanthropy
MM7112    Comparative Perspectives on Civil Society, Voluntary Action and Philanthropy
MM7113    Public Policy, Advocacy Social Change and Philanthropy and Civil Society
MM7114    Governance, Ethics and Leadership
MM7115    Managing Staff and Volunteers
MM7116    Nonprofit Marketing
MM7117    Nonprofit Finance, Fundraising and Development
MM7905   Project Planning, Management and Evaluation
CAREER PATH AND JOB OPPORTUNITIES
Director of Fundraising

Program Director

Program Analyst

Program Officer

Marketing or Research Associate

Community Outreach Coordinator

Director of Public Relations
ELIGIBLE APPLICANTS
Applicants holding a bachelor's degree in any field from a government or private institution in Thailand or abroad, or other educational qualifications approved by ICO NIDA are eligible to apply. No work experience is required.
APPLICANTS PROCESS
> Submit the application form and documents to iconida_apply@nida.ac.th
TUITION FEE
> 299,000 baht/program or approximately $10,000 USD/program
SCHOLARSHIPS
Scholarships are open to all applicants. The application form is available for download at www.ico.nida.ac.th The number of scholarships varies from year to year depending on student performance and resource availability.